Meet the stunning cast of singers that will join the Mississauga Symphony Orchestra on Saturday, February 11 to perform Rossini's beloved comedic opera, The Barber of Seville. This special opera-in-concert is not to be missed!
Regularly priced tickets start at $40. Complimentary underground parking is included with every ticket purchase. To purchase tickets online, please click here. To purchase tickets by phone, please call the Living Arts Centre box office at: 905-306-6000.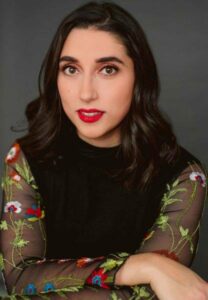 Alessia Vitali – Rosina
Italian-Canadian mezzo-soprano Alessia Vitali has been heard in a wide variety of roles including Rosina in Rossini's Il Barbiere di Siviglia, Ma Moss in Copland's The Tender Land, Carmen in La Tragédie de Carmen by Bizet, and Cherubino in Mozart's Le Nozze di Figaro. In the Canadian premiere of Jonathan Dove's Mansfield Park, she was the cover for the role of Fanny Price and premiered new works by student composers all while a member of the University of Toronto Opera School.
During the summer of 2022, Alessia performed the title role in Handel's Serse with Chicago Summer Opera and was a participant in the St. Andrew's Arts Council Opera Workshop in New Brunswick, working with Wendy Nielsen, Jennifer Swan, Tom Diamond, and Peter Tiefenbach.
Alessia received a Master of Music in Opera Performance and a Bachelor of Music in Voice Performance from the University of Toronto and has completed many intensive training programs with Against the Grain National Opera, the Orford Music Academy, COSI, Long Reach Opera, and NYU.
Alessia is very excited to be singing the role of Rosina in Rossini's Il Barbiere di Siviglia once again with the Mississauga Symphony Orchestra with Maestro Denis Mastronomaco.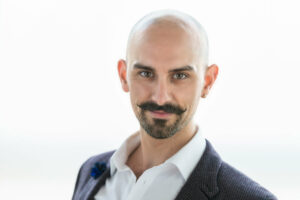 Christopher Dunham – Figaro
Christopher Dunham is a native of Niagara Falls, Ontario and has captivated audiences with his "vocally powerful and dramatic" (Opera Canada) baritone voice across Canada and as far away as the Adriatic coast of Italy. A recent graduate from L'Atelier Lyrique de L'Opéra de Montréal and Atlanta Opera's Young Artist Residency, Christopher is the winner of the Desmarais Development Bursary three years in a row and the Jeunesses Musicals Canada's Young Mentorship position. Christopher is equally comfortable in concert, recital and on the main stage.
Some of his roles include: The Brother in Seven Deadly Sins (Atlanta Opera), Figaro in The Barber of Seville (Brott Opera), Mercutio in Roméo et Juliette (Jeunesses Musical Canada), Argante in Rinaldo (Pacific Opera Victoria), Dandini in La Cenerentola (La Musica Lyrica), Schaunard in La Bohème and Escamillo in Carmen (L'Opéra de Montréal). Up next you can catch Christopher with the Toronto Alternative Chamber Orchestra Singing the Mahler Ruckert Songs and then with Pacific Opera Victoria singing Cosi Fan Tutte.
David Walsh – Count Almaviva
David Walsh, a native of Toronto, recently finished his Diploma of Opera Performance at the University of Toronto with Honours in 2022.
From there David has participated in a wide range of vocal performances. In the winter of 2023, David will be making his debut with the Mississauga Symphony Orchestra in a performance of The Barber of Seville. In fall 2022, David sang with the Canadian Opera Company Chorus in both Bizet's Carmen and Wagner's The Flying Dutchman and will be singing with them again in the spring. He made his role debut as Martin in Aaron Copland's opera The Tender Land in Spring 2022 with U of T Opera. A highlight of 2022 was when he was asked to perform as the Tenor soloist in Carl Orff's Carmina Burana with Chorus Niagara and Robert Cooper. At U of T Opera in Fall 2021, he made his role debut as Count Almaviva in The Barber of Seville.
As well as an avid singer, David is an avid biker. This form of transportation is the way he practices a lot of his repertoire. So, if you ever see a blur of red hair and hear some Rossini or Fauré on the downtown streets of Toronto, you have most likely encountered David Walsh.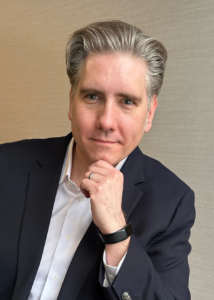 John Holland – Dr. Bartolo
Windsor native Bass-Baritone John Holland has embarked on a diverse career of opera, oratorio, and art song. In 2020, John won a JUNO award as a member of the Ottawa Bach Choir. His Operatic credits include Figaro in Le Nozze di Figaro at the Mozarteum in Salzburg, Leporello and Masetto in Don Giovanni at the Estates Theatre in Prague, Vodník in Rusalka in the Czech Republic, Taddeo in L'Italiana in Algeri at Casa Loma, Purkrabi in Dvořák's Jakobin, Caspar in Der Freischütz, Achilla in Giulio Cesare, Belcore in L'Elisir d'Amore, Henry VIII in Anna Bolena, Baron Ochs in Der Rosenkavalier, and Alberich in Der Ring Des Nibelungen with Toronto's Opera by Request.
John has sung at such locales as the Canadian Opera Company, Mozarteum in Salzburg, Bachfest in Leipzig (2014, 2022), Smetana Hall and the Estates Theatre in Prague, and San Marco in Venice, and has shared the stage with the likes of Placido Domingo, Sherrill Milnes, Rene Pape, and Lorin Maazel. Recent 2023 performances include, Bass Soloist for a CD recording of Bach's Motets on ATMA Classique, Bartolo in Il Barbiere di Siviglia with Mississauga Symphony, Leporello in Don Giovanni with Toronto City Opera, and Papageno in Die Zauberflöte with Opera York.
John was a winner of the 2002 CBC Radio Opera Quiz Competition, and a finalist in the London Opera Guild Competition in 2001 and 2003. A respected academic, John is a three-time lecturer for the Canadian Opera Company's London guild, a regular lecturer at the Royal Conservatory of Music, and a nine-time judge for the JUNO Awards. He is also an alumnus of the University of Windsor and Western University music faculties. He is also the founding director of the Canadian Institute for Czech Music, and continues to be in demand as a performer, choral conductor, and lecturer, as well as being a member of the contract faculty at York University.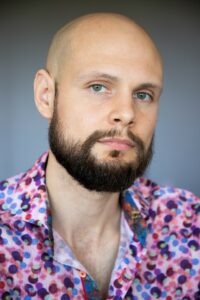 Dylan Wright – Basilio
Bass-baritone Dylan Wright is an operatic, oratorio, and drag performer who has been praised for "seducing the audience with his rich, sonorous voice" (Beat Magazine). He recently sang Scarpia in Toronto City Opera's Tosca, Ferrando in Opera Sustenida's Il Trovatore, and covered the title role in Andrew Ager's new opera Dracula with New Opera Lyra. Upcoming performances include Sarastro in Die Zauberflöte with Opera York, as well as Simone and Betto in Gianni Schicchi and the Old Gypsy in Aleko, both with New Opera Lyra.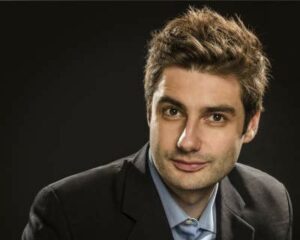 Austin Larusson – Fiorello
Praised for his "fine baritone voice" (The Brooklyn Eagle), "Austin Larusson sang beautifully" (barczablog.com), "Austin Larusson's Crespel was a very effective and even touching foil" John Gilks operarambling.blog). Austin is pleased to return to the Mississauga Symphony after previously appearing as the Marchese in La Traviata.
Appearances include:
Shem/Patho Conan and the Stone of Kelior
Mightier Productions; John Sorel, The Counsul
Summer Opera Lyric Theatre; Sacristan, Tosca, Hermann/Crespel, Les Contes D'Hoffman
Toronto City Opera; The Messiah
College Street United Church; Montschi, A Waltz Dream, Mars, Orpheus in the Underworld, Vicomte Cascada, The Merry Widow, Police Sergeant, The Pirates Penzance, Massakroff, The Chocolate Soldier
Toronto Operetta Theatre; Count Ceprano, Rigoletto, Bartolo/Antonio, Le Nozze Di Figaro
Southern Ontario Lyric Opera; Johann, Werther; Lorenzo, I Capuleti E I Montechhi,
Opera in Concert; Leporello, Don Giovanni, Malatesta, Don Pasquale,
Vera Causa Opera; Vicomte Cascada, The Merry Widow; Marchese, La Traviata
New York: Sciarrone/Jailer, Tosca; Hermann, Les Contes D'Hoffmann
Regina Opera, Brahms Ein Deutsches Requiem
Upcoming: Masetto in Don Giovanni with Toronto City Opera, and Priest and Armed Man in
The Magic Flute with Opera York.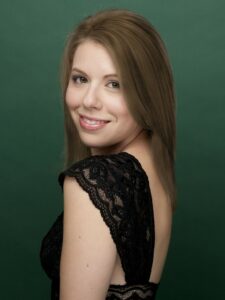 Nicole Dubinsky – Berta
"Nicole Dubinsky nailed the Queen of the Night's treacherous coloratura
with aplomb" (Opera Canada)
Nicole is thrilled to be singing with the Mississauga Symphony Orchestra as Bertha in Il Barbiere Di Siviglia. In 2022 Ms. Dubinsky was a featured soloist with the Burlington Symphony Orchestra in their 'Afternoon at the Opera'. She also performed as a part of the 'MeerMuzik' festival in Düsseldorf. Last season, she recorded and premiered as Mirella in The Lion Heart, a new original opera written by Corey Arnold and Kyle MacDonald. As a founding member and contributor to Opera Sustenida, she serves as the ensemble's Producer, as well as their Marketing & Social Media Liaison. She will soon perform the role of Adele in their upcoming production of Die Fledermaus.
Ms. Dubinsky sang Lucy in Toronto City Opera's video broadcast of Menotti's The Telephone! She was invited to share the stage with the Paskke String Quartet in concert and was delighted to perform as Olympia/Giulietta/Antonia in Toronto City Opera's production of Les Contes D'Hoffmann. Ms. Dubinsky has sung the Queen of the Night with Opera York, Premiere Productions Ottawa, the Accademia Europea dell'Opera in Amsterdam, and in Opera Laurier's 100th Anniversary Production.
Additional roles include Gretel in the Toronto Opera Initiative's production of Hansel Und Gretel, Cleopatra (Giulio Cesare), Mademoiselle Silvertone (Impressario) for the Grand Opening of the Milton Centre for the Arts, Zerlina in Don Giovanni, Susanna (Le Nozze Di Figaro), Diane in Orphee Aux Enfers with L'Opera de Périgord, Sandrina in La Finta Giardiniera, Soprano Soloist in Handel's Messiah with the Bach Elgar Chamber Orchestra and the Kincardine Summer Music Festival, and Sister Constance in Dialogues of Carmelites.
She has performed with Tapestry New Opera 101, The National Vocal Arts Institute, Accademia Europea dell'Opera, performed as Arcady's Emerging Artist (culminating with the interpretation of an original work, written for her, by Ronald Beckett), and sang in a series of concerts with Orchestra London; also singing the role of Susanna (Le Nozze Di Figaro) in the Orchestra's school tour.
Ms. Dubinsky holds a MMus in Voice Performance and Literature from the University of Western Ontario, an Opera Diploma, & an Honours BMus in Voice Performance from Wilfrid Laurier University.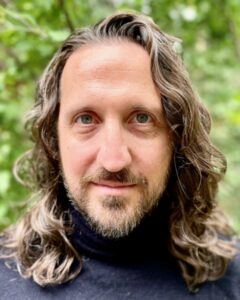 Peter Bass – Ambroglio
Joy, Fear, and Honesty: these are the inspirations for Dramatic Baritone Peter Bass in everything he sings. Having sung across Canada, the United States, and Europe, Mr. Bass brings to their performances the unique experiences of being a human. They have captivated audiences by embracing both the mechanical and dramatic requirements to sing a diverse collection of repertoires.
Opera roles include Alberich (Das Rheingold), Il Conte (Le Nozze di Figaro), Der Holländer (Der Fliegende Holländer), Friedrich von Telramund (Lohengrin), Pizarro (Fidelio), Gianni (Gianni Schicchi), Ford (Falstaff), Achilla (Giulio Cesare), Schaunard & Marcello (La Boheme), Basilio (The Barber of Cowtown), Dulcamara (L'elisir d'amore), and Peter (Hänsel und Gretel).
With a varied musical interest, Peter has also enjoyed successes in oratorio: Fauré's Requiem, Mozart's Requiem, Händel's Messiah, Britten's War Requiem, Dvorak's Requiem, Saint-Saens' Oratorio de Noël, and Mendelssohn's Elijah, to name a few.
The richness of passion in both music and drama brings joy and artistry to everything Mr. Bass does. They also fill their days with two beautiful children.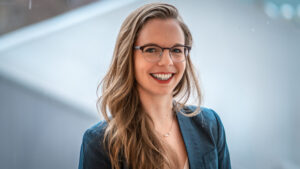 Margaret Cormier – Narrator
Dr. Margaret Cormier is a musicologist and opera dramaturg based in Toronto. Her forthcoming monograph, Rape at the Opera: Staging Sexual Violence, interrogates representations of sexual violence on the twenty-first-century operatic stage through a feminist ethical framework. She holds a Bachelor of Music with Honours in Voice Performance and a Master of Arts in Musicology from Western University and a PhD in Musicology from McGill. Margaret has presented research on operatic production and staging practices at conferences around the world and, in recent years, has been active as a public musicologist and dramaturg on Toronto's opera scene.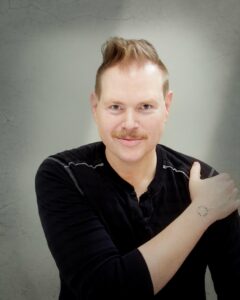 Stephen Carr – Stage Director
Stephen Carr returned to South Korea last season for Lucia di Lammermoor with the Korean National Symphony and made his Canadian directorial debut with Cavalleria Rusticana for Toronto City Opera. His all-new 2019 production of La Bohème for Daejeon Opera was hailed by Auditorium as "A significant milestone… A futuristic staging that remains grounded in realism, breathing new vitality into this well-known storyline."
Other recent international projects include Turandot and Tosca at the Seoul Arts Center and Le Nozze di Figaro with the Seoul Philharmonic Orchestra. For Daegu Opera, he led an all-new production of Così fan Tutte featuring young artists from the conservatories of Vienna, Stuttgart, Milan, and Shanghai. His additional directing credits include engagements with the Washington National Opera, Seoul Arts Center, Daegu Opera, Palm Beach Opera, Opera North, Opera Naples, Ohio Light Opera, Eastman Opera Theatre, and Center City Opera of Philadelphia.
Stephen has served on the faculties of the Eastman School of Music, the Senzoku Gakuen Conservatory of Music (Tokyo), and the Interlochen Arts Centre. He currently teaches at the University of Toronto's School of Music and the Royal Conservatory of Music, and is pursuing a PhD in musicology and ethnomusicology at York University.