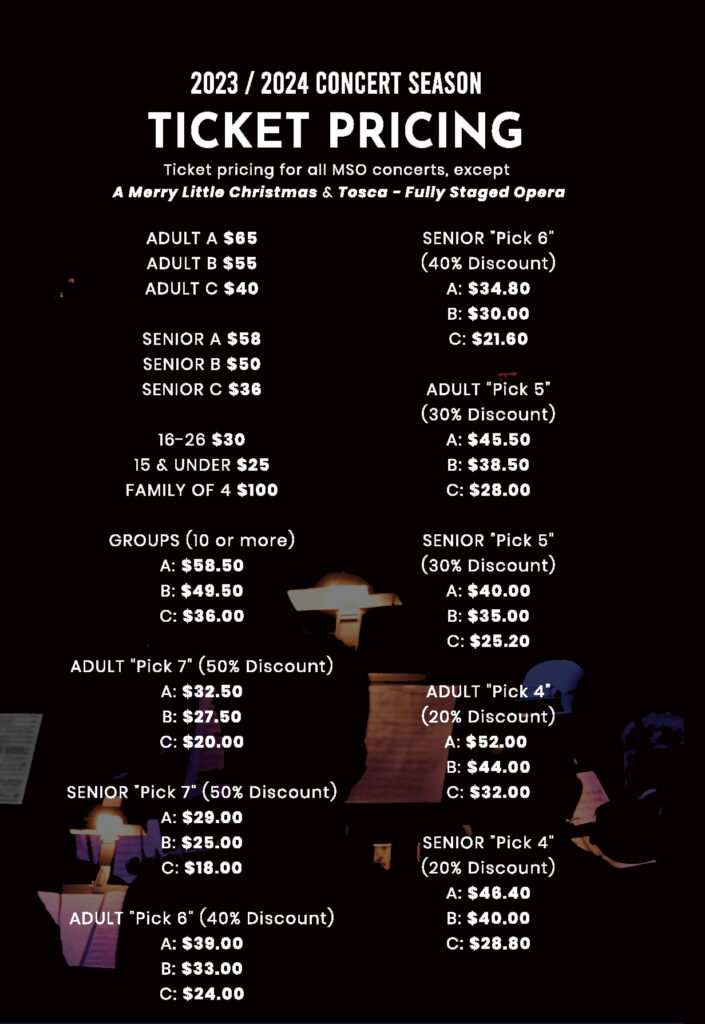 An MSO "flex pack" is an excellent way to save on concert tickets while maintaining the freedom to choose the concerts you want to experience. Pick a minimum of four concerts for savings of 20%, or all seven concerts for a savings of 50%! As an added benefit, MSO "flex pack" holders will automatically have their seats placed on hold for the following season.
View our 2023/2024 season brochure HERE. Discover which concerts and "flex packs" are for you.
MSO "flex packs" will be on sale as of Wednesday, July 26. To purchase, call the Living Arts Centre box office at: 905-306-6000.
Box Office Hours
Monday – Friday (phone): 11am – 4pm
Wednesday (in person): 11am – 4pm